At Pacific Audiology Center we carry all types of hearing protection. If you think you might need to protect your hearing in a given situation, please give us a call and we would be happy to advise you.
Passive Sound Protection:
Solid Ear Plugs – Works Well In Constant Noisy Environments
Musicians Ear Plugs – Remain Integrity Across A Wide Frequency Range
Great for Musicians / Industrial Workers
Active Sound Protection:
Pacific Audiology Center has partnered with SoundGear, distributors of personalized hearing technology.  SoundGear Custom are for those who refuse to compromise when it comes to performance and personalization. Each pair of hearing aids are digitally customized to the wearer's ears providing an astonishing level of protection without sacrificing performance.
Customized Volume Control
Digital Listening Mode
Great For Hunting & Working In Places With Impact Noises
Soundgear Custom Features The Most Advanced Electronic Hearing Protection On The Market
Suppresses noise at 95dB
30dB of Gain
24dB NRR 3 millisecond attack and release time
HearClear Wax Protection System
1 year repair warranty Size
#13 Battery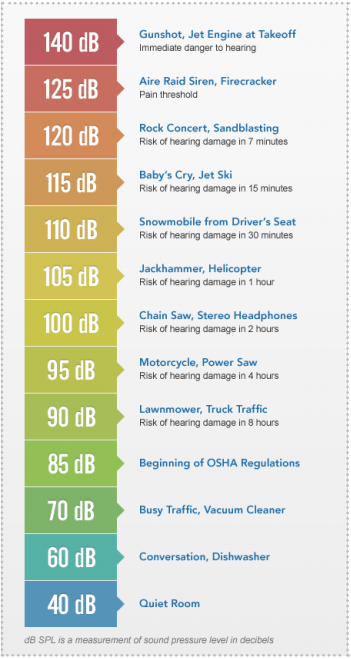 Performance, comfort and personalization is in every product.
The perfect fusion of today's leading research, advanced science, innovative technology and cutting-edge design – each and every hearing solution we fit is engineered to deliver optimal performance specific to your unique needs and lifestyle.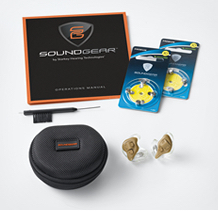 Your Hearing is Vital to Living Life to the Fullest!
Contact us today to schedule your appointment.
---